From Chakra the Invincible to, er, Pancake Man, meet the new global superheroes giving the US studio a run for its money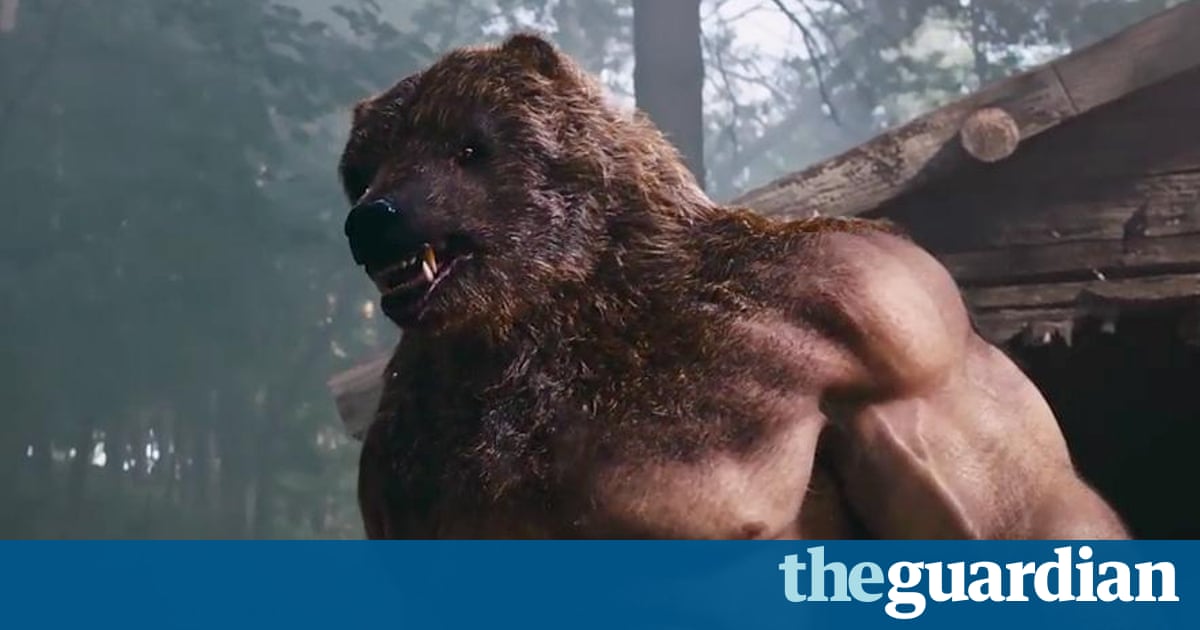 When news broke earlier this year that Marvel were not, contrary to excited reports, pursuing a new TV series based on the cult superhero Captain Britain, there rose a tumult of distress from middle-aged comic-book fans in all corners of these fair isles. Or at least from the tiny number who remembered Marvel UKs colourful but short-lived defender of Albion, a superhero who once protected former British prime minister Jim Callaghan from orrible Nazi bad guy the Red Skull, but was unable to save the Labour leader from electoral defeat at the hands of a far more evil supervillain: Maggie Thatcher.
Despite being a rare Marvel effort written by the British comics legend Alan Moore known for such seminal fare as Watchmen and V for Vendetta Captain Britain always seemed to pale in comparison with his better-known US cousins in the 1980s, when I followed his adventures. Perhaps it was something to do with being given the rather prosaic name Brian, or maybe it was the heros off-putting aristocratic background, but I never warmed to him in the way I did to Spider-Man or the Hulk. Superheroes somehow seemed more vibrant when they hailed from the larger-than-life United States of America, while Brian (from Maldon in Essex, home of Maldon sea salt), seemed a little dull by way of comparison.
And yet the very existence of Captain Britain serves to remind us that superheroes are not an exclusively American cultural phenomenon. Japanese studio Toei Films has released scores of low-budget live action comic-book-inspired movies stretching back to the 50s. And with the current Hollywood craze for superheroes, the rest of the world looks increasingly determined to play Marvel and its rivals at their own game. (Well, they certainly cant do much worse than DC Films, purveyor of painful 2016 comic book clunkathons Batman v Superman: Dawn of Justice and Suicide Squad.)
Russias effort is the austerely titled Guardians (Zaschitniki in Russian), about a group of men and women from different corners of the former Soviet Union who have been subjected to a DNA-augmenting programme that gives them special powers. One of them even transforms into a giant, machine-gun-wielding bear in a moment of not-so-subtle patriotic symbolism. You just know Putins going to love this stuff!
Guardians, from Armenian director Sarik Andreasyan, is hoping to capitalise on the success of Marvel films such as Avengers: Age of Ultron, 2015s biggest hit at the Russian box office. A new trailer suggests local special effects experts are not far behind their Hollywood counterparts, though the attempts at Whedonesque superhero badinage are a little weak, to say the least. Perhaps something was lost in translation, but the bit where one hero asks where his costume is and is then shown transforming into a musclebound, machine gun-wielding human-ursine hybrid isnt quite up there with the on de roof Spider-Man reveal in the brilliant trailer for Captain America: Civil War.
Perhaps Indias answer to The Avengers can score a few more points. The Mumbai-based studio Graphic India is planning a live-action movie based on Chakra the Invincible, a superhero who harnesses the power of energy nodes to fight crime. Film-makers have even recruited none other than nonagenarian Marvel legend Stan Lee, creator of Spidey and the Fantastic Four, to help with its homegrown version. Vikramaditya Motwane, whose 2010 debut, Udaan, was selected to compete in the Un Certain Regard category at the Cannes film festival, will be taking charge of the cameras.
Im a fan of Bollywood films and am really excited about launching Chakra the Invincible as my first Bollywood superhero movie, Lee told Hitfix in April. Vikramaditya is an amazingly talented film-maker, who I have no doubt can make the Chakra film a massive hit in India and around the world. I only hope he remembers to include my cameo!
Of course, everyone knows that China is the movie market that matters, with box office receipts in the worlds most populous nation predicted to overtake their North American equivalent as soon as next year. Marvel directors the Russo brothers recently announced plans to produce a Chinese superhero origins movie, titled Heros Awakening, especially for the local market. Shot in Mandarin, the film is expected to go into production this October.
And yet it seems that film-makers in China are otherwise struggling to take this whole comic-book malarkey seriously. The closest thing to a successful homegrown superhero appears to be last years Pancake Man, a self-reflexive comedy about a poor street vendor given miraculous powers thanks to his excellent snacks. The film was a huge box-office success in China, and yet you get the impression somebody, somewhere is taking the mickey.
Pancake Mans only real powers are his skill with an egg, which rather undercuts the western obsession over costumed crimefighters with godlike powers. But perhaps the Chinese are on to something here, and comic-book movies with less ostentatious heroes are the way forward. At least then Captain Britain Brian to his mum would finally stand a real chance.
Read more: https://www.theguardian.com/film/filmblog/2016/aug/25/marvel-russian-chinese-indian-film-makers-chakra-invincible-pancake-man